Home >> Alpines & Plants >> Mitchella >> Mitchella repens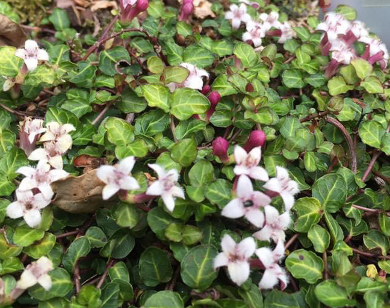 UK - dispatched all year round.
A prostrate creeping, evergreen ericaceous plant from North America and Japan, flowers appear pink in bud opening white, followed by bright red berries in the autumn. The glossy leaves are oval shaped with veins, hardy.