Home >> Alpines & Plants >> Salvia >> Salvia cyanescens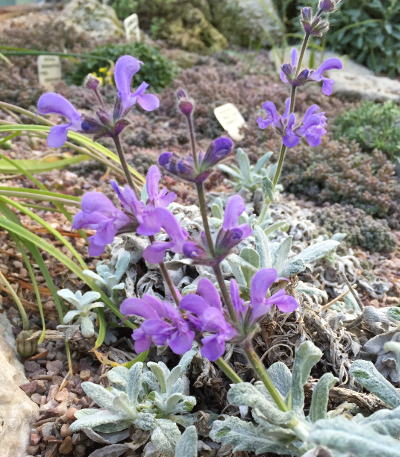 UK - dispatched all year round.
Few only. Soft silvery grey foliage with beautifully contrasting tubular, dark blue flowers on 15cm stems in May & June. Often molly-coddled to bad effect but we grow our own stock plants on a very exposed, well ventilated (windy) raised bed and they thrive.