Home >> Alpines & Plants >> Verbascum >> Verbascum dumulosum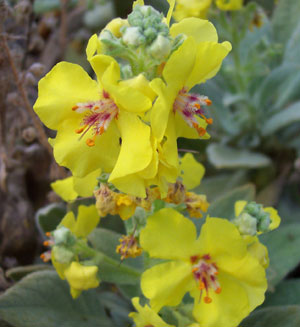 UK - dispatched all year round.
A woody stemmed plant clothed with soft, very hairy light-grey woolly leaves that bear short stems of rich yellow flowers in early summer. To succeed in the garden it needs a permanently well drained site with full exposure to everything, particularly the wind, to keep the leaves dry after wet weather. Happy plants can reach up to 2 metres across.